Volleyball Factory – Under Armour Team Gear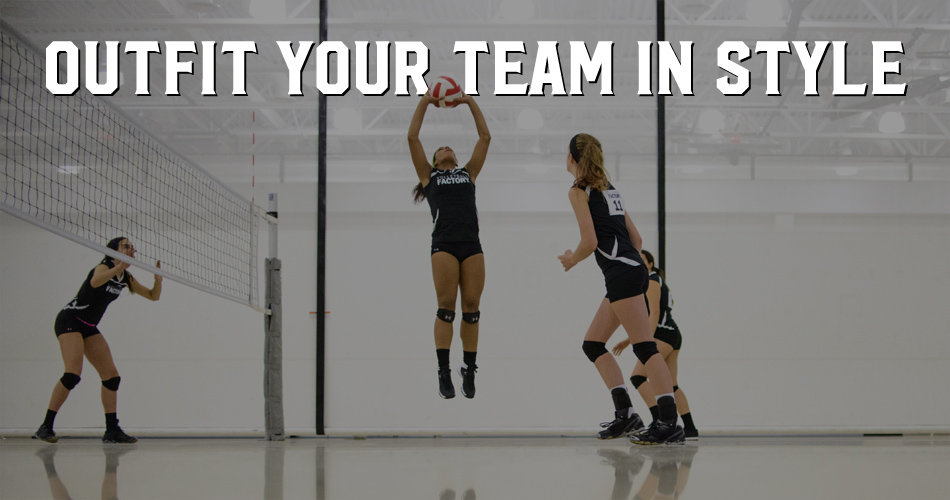 Please contact Retail & Team Sales Director, Lindsey Gutridge for more information.

lgutridge@factoryathletics.com | 800-641-4487 ext. 1120
---
Customize Your Team Uniforms With Under Armour Gear!
It's our mission at Volleyball Factory to prepare young athletes for the next level. Through detailed evaluations, player development and college recruiting guidance, we provide high-level experiences to help them achieve their goals.
Sometimes, confidence on the court starts with your uniform. If you LOOK GOOD, you FEEL GOOD, and if you FEEL GOOD, you're more likely to PLAY GOOD! As an official partner with Under Armour, we can provide teams with up to 40% off Under Armour uniforms and apparel!
We currently have three team packages: a practice pack, a stock game uniform pack, and a custom game uniform pack. All items can be decorated with your team's logo, player name, and player number. The packages are not limited to these items only. We can create custom packages for your team as well, whether it's footwear, kneepads, or bags, we can create something unique to your team's needs.
---
Check out our current team packages. Choose one or customize your order.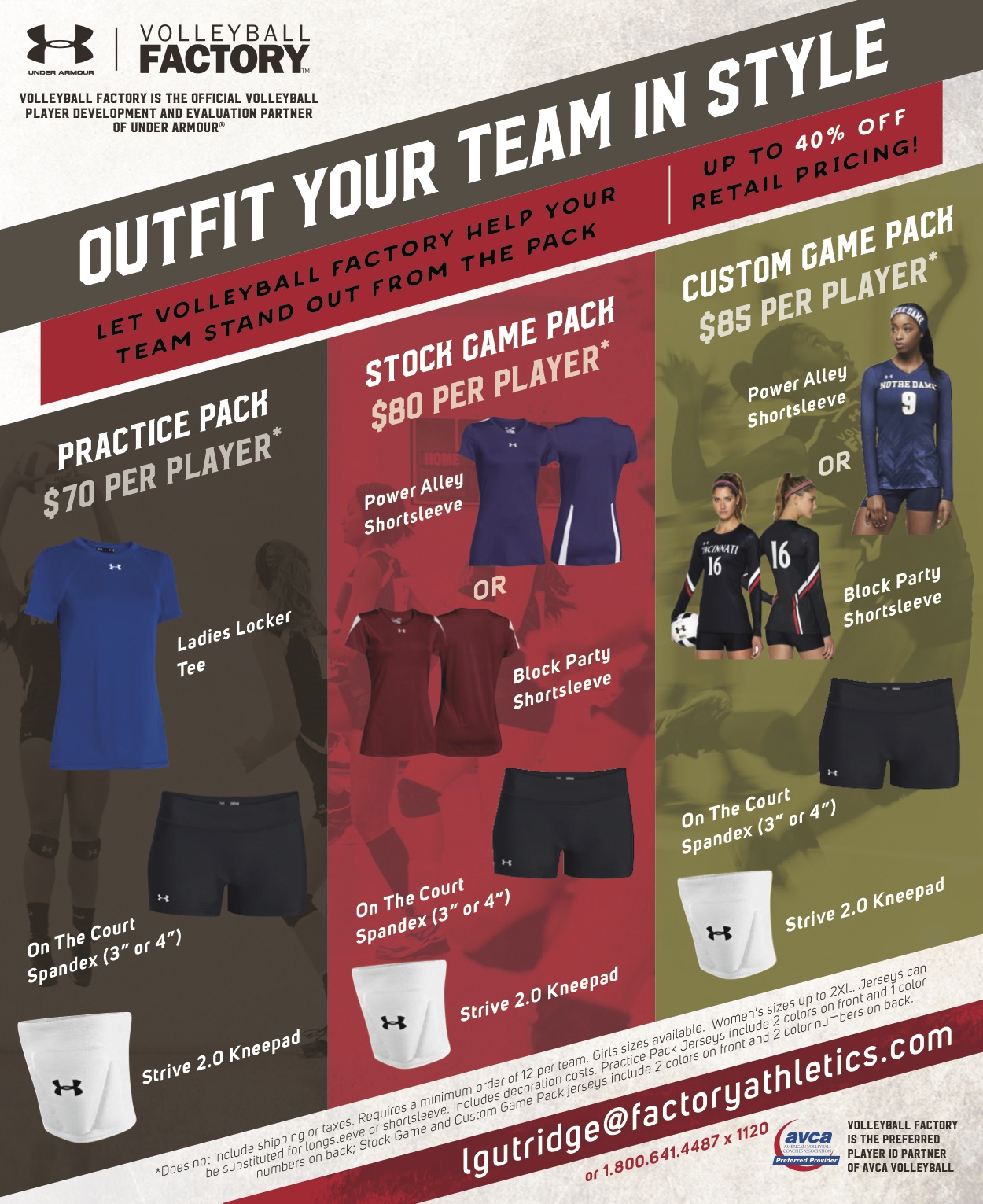 Check out more items from our partner below!
---
Please contact Retail & Team Sales Director, Lindsey Gutridge for more information.
lgutridge@factoryathletics.com | 800-641-4487 ext. 1120