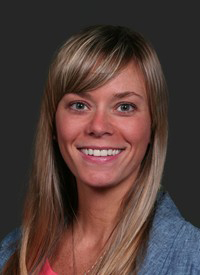 Volleyball Factory:
What are your thoughts on how Volleyball Factory Player Development events stand out compared to other types of camps and activities that players could attend?
Natalie Wildes:
I think the Player Development events mirror more of what the college Pre-Season is about and incorporates with the multiple training sessions in a day, having the opportunity to do team-building and bonding with a variety of people. Getting thrown into a situation where they maybe know one person or no one at all, which will compare with what their team setting will be at the college level. Creating an opportunity for them to stay in a dorm, be away from home, possibly for the first time, preparing them for what they'll experience at the college level. In addition to the training opportunities at Player Development events, versus a camp, the ratios are a lot smaller at PD events than at a large camp that is numbers driven… they'll get more individualized attention and a true evaluation of their skillset, abilities and what they need to work on and what levels they're able to compete at.
VF:
When we get in contact with kids who are already verbally committed, what do you think the process should be for them to continue utilizing our services?
NW:
I think the verbal commitments are just that, a verbal commitment, so that means anything can change at any time. Channeling the ability to utilize the Factory services, potentially in a different light, maybe less for the recruiting offerings and more so for the continuation of the development and skill training for the athlete. Two, to essentially ensure their verbal commitment moves to a signing… and while still keeping the recruiting service in their back pocket in that if something does change along the lines, whether the recruits interest changes or the university's interest changes, they've maintained a healthy relationship with a recruiting service to help them if need be.
VF
: How important it is for players to take control of their recruiting throughout high school?
NW:
Getting young student-athletes to be engaged in the process as early and quickly as possible is a continued challenge for everyone involved. Continuing to communicate to parents that they can be there as a help and guide and to not take control of the recruiting process themselves. That's actually doing their child a disservice. Ultimately, the college decision is the student-athletes, not the parents. Same goes with the college experience. Getting them invested and engaged in the process as soon as possible is really important, from that being communicated from club coaches to recruiters here at Volleyball Factory, extending that to parents. Continuing to hit it home to young athletes that it's really up to them to be involved and engaged in the process. If they are involved and engaged, they'll be more invested in their future and ultimately, being secure in their decision in the next stage of their lives.
VF
: For our evaluation process, can you compare that to the other recruiting services you've used while being a collegiate coach?
NW:
I think the biggest differentiator would be that the evaluations are taken place live and by actual Volleyball people. Whether that is a coach, a former player or college player, they have a volleyball background and they're evaluating them in a live setting and not taking footage that family has sent in and evaluating off of that footage. They're being able to work with a student-athlete at a tryout for two-to-three hours, or evaluating a student-athlete at a Player Development event for three or four days. You're getting a truer, more honest, accurate evaluation through
Volleyball Factory
than some of the other recruiting services out there that do provide an evaluation. I as a college coach, put more stock in the evaluation that I would receive on a
Volleyball Factory
evaluation than I do on some of the other recruiting services because my experience with others, the evaluations that I would give versus what they gave can be very far off and drastically different.