Find out where you stand nationwide & take the next step towards playing college volleyball. Get Started By Selecting 1 of the 2 Options Below:

PROFESSIONAL WORKOUT
High-level drills designed to assess your ability

Our expert coaches will lead you through a pro-style workout to determine your physical and technical ability. During the workout, our scouts will evaluate you on serving, receiving, blocking, digging, setting and other skills. Prior to the event you will receive in-depth information, including what scouts look for when evaluating prospects, to help you better prepare for the tryout.

VERBAL EVALUATION
Within 72 hours you will receive a verbal evaluation from a Player Development Coordinator

Nobody evaluates players better than Volleyball Factory! You will receive a verbal evaluation over the phone from our staff within 72 hours of the tryout. This scouting report will let you know where you rate compared to players across the entire country, reveal your college potential and suggest areas for improvement.

UNDER ARMOUR® NATIONAL TEAM & TRAINING SELECTION
Based on your performance at the tryout, you may be selected to compete on an Under Armour® Volleyball Factory National Tournament Team or National Training Program.

Players who attend the National Tryout are eligible for selection to Under Armour Volleyball Factory National Tournament Teams & National Training programs. Our team of experts will make recommendations based on your tryout performance. These events combine world-class instruction with life-changing experiences to help you develop confidence and prepare for success at the college level.

COLLEGE RECRUITING SEMINAR
Parents and players will learn the do's & dont's of the college recruiting process

Our college recruiting staff will share dos and don'ts, the "10 College Recruiting Pitfalls" and detailed steps to help you play volleyball at the next level.

AUTHENTIC UNDER ARMOUR VOLLEYBALL FACTORY SHIRT
Every player who attends receives an Under Armour Volleyball Factory shirt. Wear yours with pride.

VOLLEYBALL FACTORY PLAYER PAGE
Promote your achievements and abilities directly

This unique digital platform is designed for you to promote your academic achievements and physical abilities directly to college coaches. Providing players with an unparalleled advantage in the college recruiting process, the player page features:

Easy-to-read evaluation & your professionally edited video
Mobile-friendly: viewable on the iPhone, iTouch, iPad, & Droid
Social integration: share your Volleyball Factory Player Page through Facebook & Twitter while keeping your contact information protected
Download capability

WRITTEN EVALUATION
Unbiased highlights of your physical & technical strengths

Our scouts will elaborate on the verbal evaluation of your performance,

detailing your physical & technical strengths

. Your written evaluation will include an assessment of your vertical jump, block jump, approach jump and short shuttle. College coaches rely on our unbiased evaluations to develop their recruiting lists and ultimately build their roster.

DATAVOLLEY
Professionally filmed & skillfully edited

Volleyball Factory began implementing the top-rated DataVolley system at every Under Armour National Tryout and College PREP session in April 2016 to provide our players with an edge in the recruiting process.

This video capture software is used by nearly every top collegiate program. Using DataVolley, our player videos record each player performing at their very best during live in-game action in a statistically relevant way. And each video is then edited and compiled by one of our coaches or scouts who understands the sport - not an outside videographer. If it matters to college coaches, DataVolley captures it. Only with College PREP from Volleyball Factory.

6-ON-6 FOOTAGE
Provide coaches with a comprehensive understanding of your skill set

Your online video will open with raw 6-on-6 footage so coaches can evaluate your play in a game-like scenario. College coaches want to see not only the result of a skill, but also how well an athlete moves on the court.

GAME FOOTAGE
Add personal video from game action to your Player Page

Enhance your Volleyball Factory Player Page by submitting your own video footage from game play. Our staff will add this footage to your Player Page so it's included when you share your profile with college coaches.

EXPOSURE
Network with college coaches via Factory Recruits

Your profile is added to our Factory Recruits online database, accessed daily by college coaches nationwide. The search feature allows coaches to view profiles & videos instantly, and recruit the right players for their program.

COLLEGE VOLLEYBALL CONTACT LIST
Access to almost 1,200 college volleyball programs

Take control of the college recruiting process and contact coaches directly. The built-in e-mail capability of your player page along with user-friendly templates makes for easy sharing with coaches.

RECRUITING HOW TO'S
Expert guidance to help you navigate the complex college recruiting process

Learn the dos and dont's, study the "10 College Recruiting Pitfalls," and find success in your college search.

On Court Director
KRISTEE PORTER

Kristee's achievements include:
Three-time Volleyball All-American at UCLA
Spent eight years playing internationally for teams in Spain and Puerto Rico
Member of the USA National Volleyball Team (Olympic Training Team) from 1998 to 2003
Kristee Porter rejoins Volleyball Factory as On-Court Director, overseeing all on-court operations. Kristee helped launch Volleyball Factory in 2013 and brings with her unparalled knowledge and experience.

Kristee's impressive bio includes being a three-sport athlete while at UCLA, playing Volleyball, Basketball and part of the Track & Field Team. Kristee was a three-time Volleyball All-American with the Bruins and was part of the USA National Volleyball Team from 1998 to 2003 and played eight seasons professionally in Spain and Puerto Rico. She was also a two-time national champion in the triple and long jump while part of the Track & Field team. Porter also earned her master's degree in coaching and athletic administration from Concordia University.

In addition to her impressive resume as a player, Kristee has been an assistant coach at the University of Colorado-Boulder, and later, the head coach at Navarro Junior College in Corsicana as well as a two-year stint at Henderson State University where she helped guide the Reddies to their first-ever appearance in the Great American Conference Tournament.

Kristee is committed to helping Volleyball Factory players become the best athletes they can be, benefitting from her wealth of knowledge and years of credibility and expertise.
Special Advisor
NICOLE FAWCETT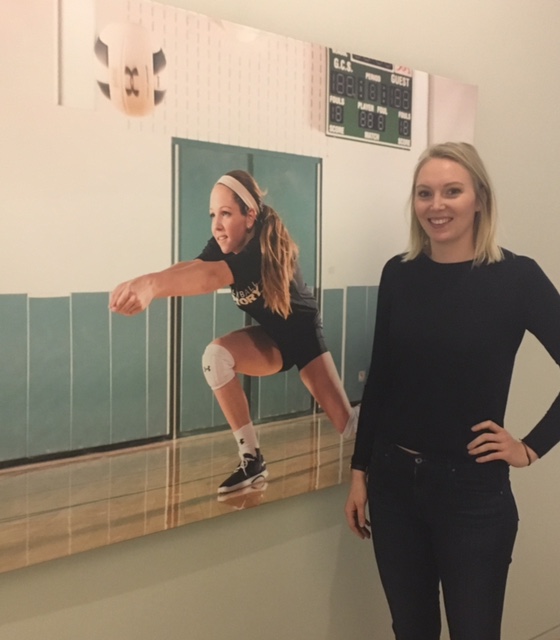 Nicole's achievements include:
NCAA National Player of the Year in 2008
Two-time NCAA Division I National Champion with Penn State University
Four-time NCAA All-American
2014 FIVB World Champion
Nicole Fawcett joins the Volleyball Factory program as a Special Advisor. Before joining the Factory, Fawcett put together an amazing collegiate career at Penn State University. In 2005, she was named the AVCA NCAA Division I Freshman of the Year as well as Big Ten Freshman of the Year. Fawcett helped lead Penn State to its second straight NCAA National Championship as a senior in 2008 with an undefeated season (38-0) and was named the AVCA Division I National Player of the Year and AVCA All-America First-Team for the third consecutive year respectively. After her collegiate career ended, Nicole began her professional career, playing around the world, beginning in 2009 for the Gigantes de Carolina (The Carolina Giants) in Puerto Rico's pro league.

In 2013, Fawcett was named the Most Valuable Player and best server at the Pan American Cup, leading the U.S. to its second consecutive event title. That same year, she set what was at the time, a World Record for highest individual points scored in a single match with 55 points while playing for the Korea Expressway. She added World Champion to her staggering resume in 2014, helping the United States win its first ever FIVB World Championship Gold Medal. In 2015, she helped Team USA win its first Pan Am Games Championship since 1967, after averaging 4.45 points and 1.59 digs per set.

Nicole brings a wealth of knowledge and years of credibility and expertise to Volleyball Factory and will work to utilize her network of colleagues to maximize the potential of Volleyball Factory players. She will be present at various Player Development and Under Armour Volleyball Factory College PREP events throughout the United States, continuing to strengthen Volleyball Factory coaching, teaching and instruction philosophies, in addition to continually enhance the Factory's honest and accurate evaluations nationwide.

Check out Nicole's Q & A with Volleyball Factory.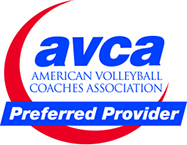 The American Volleyball Coaches Association (AVCA) is the leading organization for providing coach and player education within women's volleyball. The AVCA has put their trust in Volleyball Factory by naming us as their Preferred Player ID Partner.

Volleyball Factory will review all players attending an Under Armour Volleyball Factory National Tryout or College PREP Program event and will be recommending top players to the AVCA for Under Armour All-American Match and Phenom Program consideration.