MEET THE STAFF
---

Kristee Porter - Kristee Porter rejoins Volleyball Factory as the On-Court Director, overseeing all on-court operations. Kristee helped launch Volleyball Factory in 2013 and brings with her unparalled knowledge and experience

Kristee's impressive bio includes being a three-sport athlete while at UCLA, playing Volleyball, Basketball and part of the Track & Field Team. Kristee was a three-time Volleyball All-American with the Bruins and was part of the USA National Volleyball Team from 1998 to 2003 and played eight seasons professionally in Spain and Puerto Rico. She was also a two-time national champion in the triple and long jump while part of the Track & Field team. Porter also earned her master's degree in coaching and athletic administration from Concordia University. In addition to her impressive resume as a player, Kristee has been an assistant coach at the University of Colorado-Boulder, and later, the head coach at Navarro Junior College in Corsicana as well as a two-year stint at Henderson State University where she helped guide the Reddies to their first-ever appearance in the Great American Conference Tournament.

Kristee is committed to helping Volleyball Factory players become the best athletes they can be, benefitting from her wealth of knowledge and years of credibility and expertise.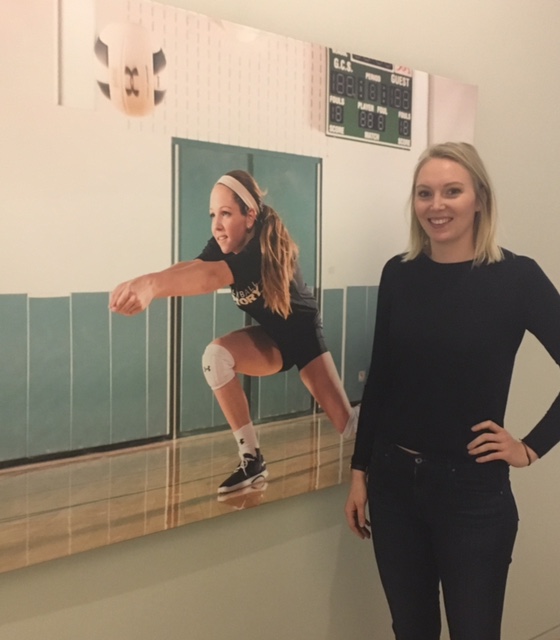 Nicole Fawcett - Nicole Fawcett joins the Volleyball Factory program as a Special Advisor. Before joining the Factory, Fawcett put together an amazing collegiate career at Penn State University. In 2005, she was named the AVCA NCAA Division I Freshman of the Year as well as Big Ten Freshman of the Year. Fawcett helped lead Penn State to its second straight NCAA National Championship as a senior in 2008 with an undefeated season (38-0) and was named the AVCA Division I National Player of the Year and AVCA All-America First-Team for the third consecutive year respectively. After her collegiate career ended, Nicole began her professional career, playing around the world, beginning in 2009 for the Gigantes de Carolina (The Carolina Giants) in Puerto Rico's pro league.

In 2013, Fawcett was named the Most Valuable Player and best server at the Pan American Cup, leading the U.S. to its second consecutive event title. That same year, she set what was at the time, a World Record for highest individual points scored in a single match with 55 points while playing for the Korea Expressway. She added World Champion to her staggering resume in 2014, helping the United States win its first ever FIVB World Championship Gold Medal. In 2015, she helped Team USA win its first Pan Am Games Championship since 1967, after averaging 4.45 points and 1.59 digs per set.

Nicole brings a wealth of knowledge and years of credibility and expertise to Volleyball Factory and will work to utilize her network of colleagues to maximize the potential of Volleyball Factory players. She will be present at various Player Development and Under Armour Volleyball Factory College PREP events throughout the United States, continuing to strengthen Volleyball Factory coaching, teaching and instruction philosophies, in addition to continually enhance the Factory's honest and accurate evaluations nationwide.



Burt Fuller - Burt Fuller brings a wealth of knowledge to the sport of Volleyball and Factory Athletics. Fuller spent previous years as an assistant at Utah and was formerly the head coach at Utah State. Prior to Utah State, Fuller was a long-time assistant at national power UCLA. In his seven seasons in Westwood, CA, the Bruins went to the NCAA Tournament six times. UCLA finished second in 1994 and made two appearances in the regional final. His 2000 team finished No. 7 in the country. While at UCLA, he helped coach 23 All-Pac-10 selections and five All-Americans. Other coaching endeavors for Fuller include two years at Los Altos (Calif.) High School where he was named Central Coast Section Coach of the Year. He was also head coach of the USA Maccabiah Team in 1997 that won the USA's first-ever gold medal in Volleyball at the World Games. Burt currently resides in Manhattan Beach, California where he referees NCAA indoor/outdoor matches.
Amanda Omar - Amanda Omar brings 19 years of coaching and training experience and a wealth of knowledge to the sport of Volleyball and Factory Athletics. Omar is in her second season as the head coach of Chandler-Gilbert Community College in Arizona. Prior to joining the CGCC staff, she spent five seasons as an assistant coach at Phoenix College and was previously a head coach at McHenry County College, a D-II junior college in Illinois. In 2005, she was named District B Coach of the Year and the team finished 14th in the nation. She has also coached professionally in Finland and has served as assistant coach for the AZ Sizzle the last five years. As a collegiate athlete, Omar played Division I Volleyball for Arkansas & Missouri State and has played professionally in Puerto Rico and Finland.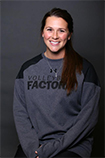 Allison King - Allison King is a former graduate of Baylor University where she broke Baylor record and moved to second all-time in the Big 12 with 2,110 digs. She is our resident defensive guru that has years of experience at the libero position. After graduating Allison played overseas in Sweden as an outside. She has a tremendous talent for coaching and connecting with young athletes and is a great addition to our staff and will be sure to add a high level of intensity to the training session. Allison currently resides in Dallas, Texas.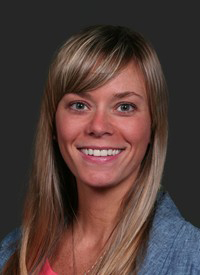 Natalie Wildes-Balleto - Natalie brings a wealth of knowledge to the sport of volleyball and Factory Athletics. Natalie was formerly the head coach for the men and women's team at Cardinal Stritch University in Milwaukee, WI. Wildes-Balleto has trained and mentored high level of athletes for most of her career. While at Stritch she was named Chicagoland Collegiate Athletic Conference Coach of the Year and has had numerous awards awarded to her players. Men's side: AVCA All-Americans (2), Conference Player of the Year's (1), Conference Setter of the Year (1) Women's side: AVCA NAIA All American Honorable Mention's (4) NAIA All Midwest Region Team (6), Conference Freshman of the Year (2), Conference Defensive Player of the Year (2). Natalie is a former graduate of University of Wisconsin-Parkside where she received All-GLVC honors and ranking second in school history for assists.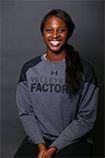 Michelle Osunbor - Michelle played her college volleyball at Long Beach State. While at LBSU, she was a middle blocker and led the Big West in Blocks for two straight years in 2009 and 2010. After her college career was complete, she went on to coach at nationally ranked Vernon College and also spent time at Alabama State University where they won the SWAC championship. Most recently she played professionally in Brondy, Denmark and won the league championship. Michelle currently resides in Dallas, Texas.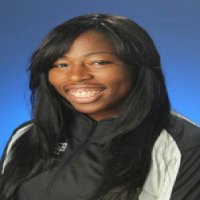 Mbebui "Jane" Chafeh - Jane played her college volleyball at Cal State University San Bernardino. While at Cal State she was an AVCA and Daktronics All-American 1st team, All American Scholar Athlete, Daktronics West Region Player of the Year, was picked to the AVCA and Daktronics All-West Region team, and was a first team all-CCAA First Team. After graduating, Jane went to play overseas for a year for the Hapoel Kfar Saba Volleyball Club, Israel where they finished 8th in the European Challenge League. Jane brings to the Factory a wealth of knowledge and passion for the game that has been a great addition to the team. She currently resides in Fontana, California where she plays on the AVP tour.
Jane Lukas - Jane is currently a Regional Player Development Coordinator for Volleyball Factory. Jane played her college volleyball at Loyola University in Maryland from 2013 to 2017. On the Volleyball team, she contributed on and off the court as a two-time captain and two-time Patriot League Academic Honor Roll member. With a career high of 17 kills, she was a leading scorer in the Patriot League in 2015 and a contributing member in her four years at Loyola. Jane holds a Business Administrations degree with a concentration in Management in the Rev. Joseph A. Sellinger, S.J., School of Business and Management. As a senior at Nazareth (PA) Area High School in 2012, Lukas earned Lehigh Valley Conference All-Star honors and was also a four-year letterwinner in track and field.